HTTPS (also called HTTP over TLS, HTTP over SSL and HTTP Secure) is a protocol for secure communication over a computer network which is widely used on the Internet. HTTPS consists of communication over Hypertext Transfer Protocol (HTTP) within a connection encrypted by Transport Layer Security or its predecessor, Secure Sockets Layer. The main motivation for HTTPS is authentication of the visited website and protection of the privacy and integrity of the exchanged data.
https is good for SEO too, but if you are going in a old school way, ssl's are way too costly. Wondering how to get it for free?
Let's Encrypt is to the rescue. Let's encrypt is a certificate authority that launched on April 12, 2016 that provides free X.509 certificates for Transport Layer Security (TLS) encryption via an automated process designed to eliminate the current complex process of manual creation, validation, signing, installation, and renewal of certificates for secure websites.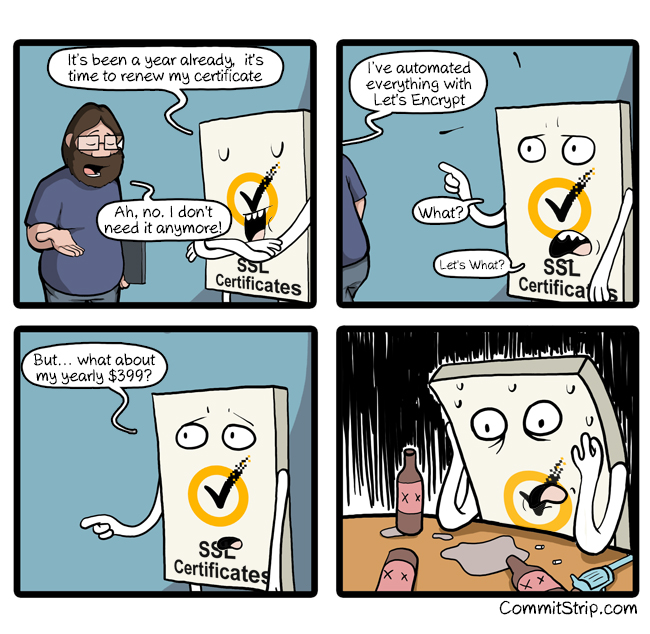 From there about section
The key principles behind Let's Encrypt are:

Free: Anyone who owns a domain name can use Let's Encrypt to obtain a trusted certificate at zero cost.

Automatic: Software running on a web server can interact with Let's

… Read More